Win A Mizuno ST180 Driver & Fairway Wood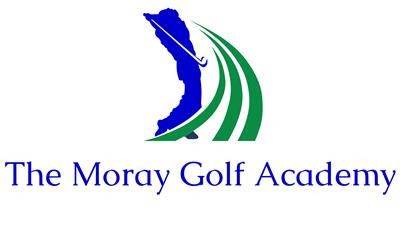 Welcome
The first Major of the season is in the bag, congratulations to Patrick Reed for a great win at The Masters last month.
The season is now underway so we hope that you have had chance to get the clubs out, if not, we look forward to seeing you soon.
To whet your appetite, this month we have a great competition from Mizuno, giving you the chance to win a new ST180 Driver and Fairway Wood.
We also take a look back at The Masters and relive some of the best shots from Augusta, as well as previewing the latest golf balls we have available in the Pro Shop.
As always, if there is anything you'd like to discuss about your game or your golf equipment please either contact me directly at The Moray Golf Academy or pop into the Pro Shop and leave a message with Trevor.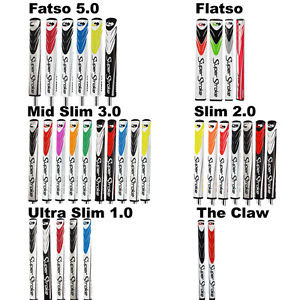 Pro Shop News
A Full Range of SuperStroke Putter Grips is now available for immediate fitting at TMGA. Pop in to have a look at the options and I'll have a quick look at your putter length at the same time to make sure that it's correctly fitted.
I am happy to say that GLENMUIR and SUNDERLAND will be showing their Spring/Summer Ladies Clothing Range in the Buckpool GC clubhouse on Monday 4th June between 4.00pm and 7.00pm. All ladies are very welcome to come along and try on the samples that will be available on the day – AND – all orders placed on the 4th will receive a 20% discount.
I am extremely grateful to Glenmuir for agreeing to hold this event which will give ladies a rare opportunity to view and try a full range of current golf clothing.
Club News
Congratulations to Alan Millar from Canmore Golf Club in Dunfermline for winning the Scratch Section of the 3-Day Open. Also to our own Neil McPherson who came out on top in the Handicap Section. Well played lads!!
We also saw the rarest of birds – an albatross – at the 298 yard 10th hole when Rod MacDonald of Peterculter Golf Club aced the hole with the flag already out!! Congratulations Rod.
UPCOMING TOURNAMENTS
Dates for your diaries :-
Saturday 26th May – The MacArthur Gents Open
Sunday 3rd June – The Ladies Dee Mhor Greensomes
Product Spotlight – Golf Balls 
Srixon
AD333
Latest iteration of the UK ́s #1 2-piece golf ball incorporates high-performance tour technology to give golfers exceptional distance, soft feel and greenside control. Ideal for golfers who demand balanced performance from a more durable, 2-piece offering, the new AD333 is a premium, lower compression golf ball that delivers the perfect combination of performance, exceptional distance, soft feel and greenside control.
AD333 Tour
The AD333 Tour golf ball delivers tour performance for golfers with moderate swing speeds. With the new model, Srixon has focused on developing a tour-caliber golf ball in a lower-compression design that helps moderate swing speed golfers achieve more distance on full shots, while maintaining the excellent feel and greenside spin performance of its Z-STAR series offerings. It was designed especially for skilled golfers with moderate speeds who demand the performance and feel of a tour ball; the lower compression allows these players to achieve optimal distance on full shots. Golfers can expect the AD333 TOUR to deliver exceptional total performance from tee-to-green, including tremendous iron distance and tour-level greenside spin control.
Z-Star & Z-Star XV 
Srixon Z-Star & Srixon Z-Star XV promise golfers more distance, more spin and more consistency in the wind. The Srixon Z-Star series has long provided revolutionary performance to the best players in the world, as well as seasoned professionals and skilled amateur golfers, amassing numerous victories on golf´s global tours. Through endless efforts to meet the need of world's top players, the 5th generation Srixon Z-Star series has seen the design team take performance to a whole new level. With enhanced flight performance, approach spin control and softer feel, it's time you made the switch the Srixon.
Ultisoft
The UltiSoft is designed specifically for golfers with low to mid swing speeds who are looking for the ultimate in feel without sacrificing distance. The super-low compression of our softest ever E.G.G core delivers an incredibly soft feel whilst maintaining maximum initial ball speed to generate longer, straighter distance.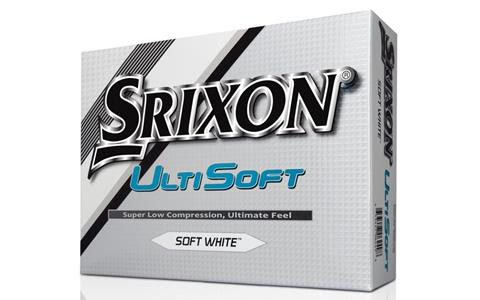 Soft Feel
Now in its 10th generation, the Srixon Soft Feel golf ball provides even better feel on all shots, improved greenside spin and incredible distance and accuracy from tee to green.
Srixon Distance
This premium Distance golf ball has high initial velocity, a soft compression and a penetrating ball flight to provide optimum distance with responsive soft feel.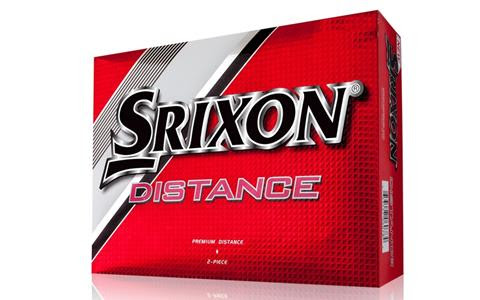 TaylorMade
TP5 & TP5X
TP5 and TP5X features a Tri-Fast Core and Dual-Spin Cover that combine for a 5-layer golf ball construction that is specifically engineered to perform with every club in your bag.
Tri-Fast Core
The unique 3-layer core system in TP5 and TP5x features progressive compression, enabling maximum energy transfer and generating massive speed on full shots.
Dual-Spin Cover
The contrast of an ultra-soft cast urethane cover and a semi-rigid inner-cover creates maximum interaction between the cover and club grooves, resulting in exceptional spin performance with full wedge shots and pinpoint control from around the green.
Project (s)
Project (s) features a Dual-Distance Core is a two-layer system. This consists of a has a large, low compression inner core that reduces unwanted driver spin and creates great feel. The outer core consists of a softer-resilient polymer that also improves feel and maintains high ball velocities. The Project (s) has a soft ionomer cover, which provides more greenside spin and soft feel. Project (s) uses TaylorMade's high lift 342LDP dimple pattern, which in combination with the lower backspin construction, reduces drag throughout the golf ball's flight for more distance. The result is a golf ball that delivers on both distance and feel.
Project (a)
The new Project (a) features a three-layer design that incorporates a new Dual-Distance core and a new 322LDP seamless dimple pattern, which combined increases driver and long iron distance while maintaining excellent greenside control and feel. The dual core design is comprised of a larger, softer-inner core, which scrubs off unwanted spin while providing great feel. The stiffer outer core allows for increased rebound and velocity. In addition to reducing driver and long iron spin, the stiffer outer core also aids in pinching the soft cast urethane cover between the clubface, creating more greenside spin. Project (a) features the same urethane cover as the TP5 and TP5X.
Pro V1
Titleist Pro V1 golf balls offer total performance for every player. Golfers will experience even longer distance on all shots with lower long game spin and even more consistent flight, along with Drop-and-Stop greenside control and very soft feel and long lasting durability. Each element of a Pro V1 golf ball is precisely formulated and designed to work together delivering the performance you need on every shot; the revolutionary Next Generation 2.0 ZG Process Core combined with the thin responsive isomeric casing layer and soft Urethane Elastomer cover all make this edition the most advanced Pro V1 yet.
Pro V1x
Titleist Pro V1x golf balls offer total performance for every player. Golfers will experience even more consistent flight, extraordinary distance with high launch and low spin in the long game, Drop-and-Stop greenside control, soft feel and long lasting durability. Each element of a Pro V1x golf ball is precisely formulated and designed to work together delivering the performance you need. The Pro V1x features technology that rewards all shots, from the ZG Process Dual Core, to the thin, responsive ionomeric casing layer and the soft Urethane Elastomer cover, Titleist have combined the extraordinary research to ensure the best performing Pro V1x yet.
New Tour Soft
For golfers demanding category-leading soft feel, very fast speed for commanding distance and excellent short game performance, the invention of Titleist Tour Soft delivers an all-round better performance. Tour Soft's innovative design combines the largest core ever engineered into a Titleist golf ball, with ultra-thin cover technology. A new spherically-tiled dimple design, optimised for the new Tour Soft construction, delivers a penetrating trajectory and consistent flight.
New Velocity
The new Titleist Velocity golf balls are designed with proprietary high-speed technology to deliver even more distance on every shot. With the introduction of new high-visibility colour options – VISI-White, Velocity Orange and Velocity Pink – the power of Velocity is also packed with personality. The 2018 Velocity has been reengineered with a softer high-speed core and Titleist's fastest cover blend to deliver extremely low spin and fast ball speed off the tee for increased distance. Velocity's advanced aerodynamics produce a high flight on all shots to enhance distance and help golfers stop the ball on the green.
New DT TruSoft
Reengineered with a larger, low compression core and proprietary soft cover technology, new DT TruSoft delivers longer distance with incredibly soft feel on all shots, plus increased short game spin for stopping power on the green. For golfers who prefer a very soft compression feel, DT TruSoft is the best performing golf ball in its class – a result of Titleist's rigorous research and development and industry-leading manufacturing technologies. DT TruSoft provides a superior combination of soft feel, long distance and playability into and around the green, with the consistent performance and quality that golfers expect from a Titleist. New DT TruSoft is available in white and high optic yellow.
Win A New Mizuno ST180 Driver & Fairway Wood
This month we have teamed up with Mizuno to offer you the chance to win a new ST180 Driver and Fairway Wood.
We have teamed up with Irish Golfer Magazine, the perfect place to read all your Tour news, product reviews and golfing features, to bring you Teaching Zone.
We will bring you hints and tips from some of the top coaches in Ireland as well as health and fitness guidance.
Click the banner to read the full tip and click the button below to sign up to Irish Golfer's FREE digital edition.
What's in the Bag?
Patrick Reed, The Masters
Driver: Ping G400 LST (9.2° Aldila Rogue Silver 125MSI 70-X)
3-wood: Nike VR Pro, 15°
Irons (3): Titleist 716 T-MB; (4): Callaway X Forged 13; (5-PW): Callaway MB1
Wedges: Artisan Golf (51° & 56°); Titleist Vokey SM5 (61°)
Putter: Odyssey White Hot 3
Ball: Titleist Pro V1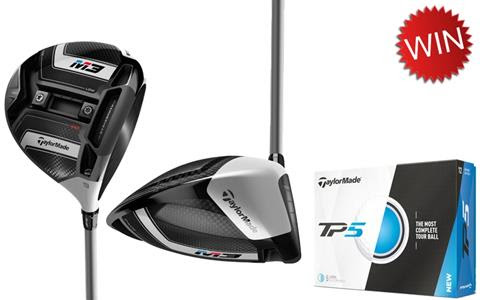 TaylorMade Competition Winner
Congratulations to Michael Gilmartin of Newlands Golf Club who was drawn as the winner of our TaylorMade competition in March.
Michael wins a brand new TaylorMade M3 Driver and TaylorMade TP5 Golf Balls.